Free Shipping - Lowest Prices - Free Art Proofs
We will contact you in less than 60 min !!!
restaurant mats
Showing all 2 results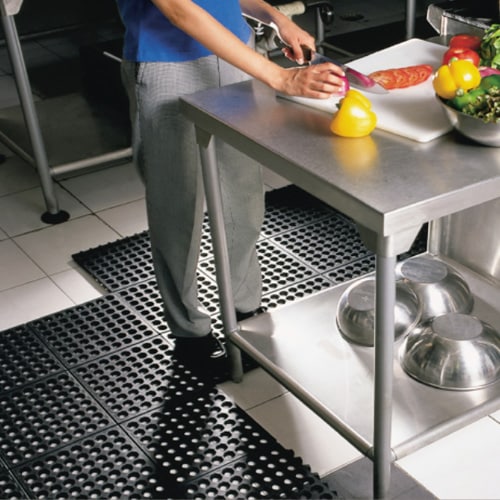 Modular Classic 3' x 3' x ½"
Wet and Dry
Made of resilient rubber in a variety of colors that reduces standing worker fatigue.
Provides a safe, non-slip surface that lessens breakage, maximizes cleanliness, reduces fatigue and increases worker productivity.
Size: 3' x 3' x ½"
Connector stripes on two sides
Drain Thru
Material: 100% Natural Rubber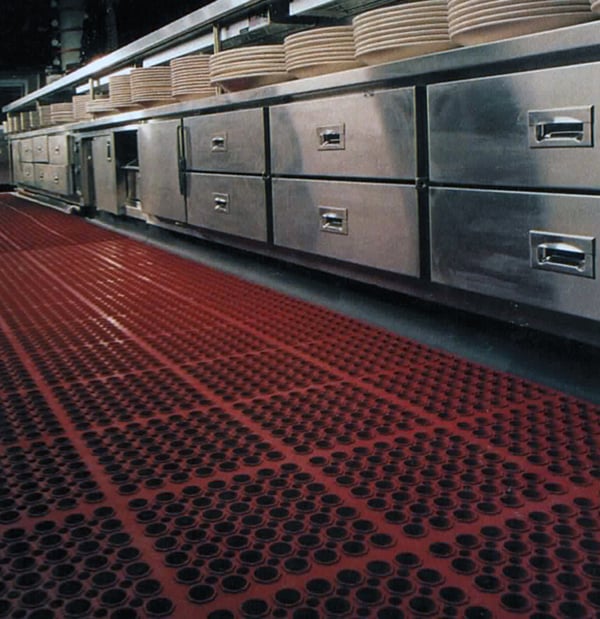 Premium Lite Commercial Restaurant mats
Wet and Dry
This lighter version of our heavier drainage mats 1/2'' thick, yet it offers no compromise in safety and comfort. Unlike other 1/2'' drainage mats, its design weighs 34 pounds, which helps reduce movement and adds product life.
Anti-fatigue – provides worker comfort and increases productivity.
 1/2'' thick rubber.
Extra thick edges helps prevent tearing during handling and cleaning.
Drain holes allow debris and liquids to pass through mat.