Free Shipping - Lowest Prices - Free Art Proofs
We will contact you in less than 60 min !!!
Mesh Mats
Showing the single result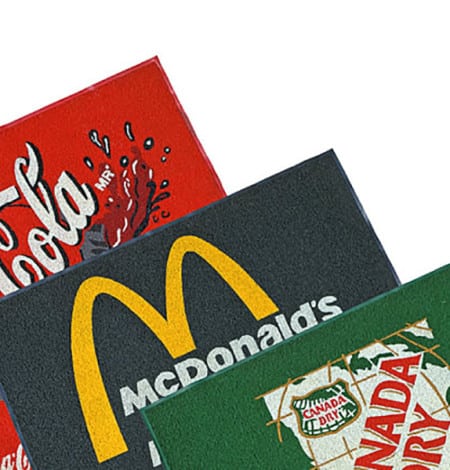 Vinyl Loop Inlay Logo Mats
Indoor/Outdoor
These Logo mats are made using a handcrafted process in which your logo design is carefully printed on the vinyl loop mat. Custom logo mats / Vinyl mats are a great way to promote your company's image.
Easy to clean, simply vacuum, shake or rinse with a hose and allow to dry.
Anti-fungal protection.
Great resistance to aging and rough use, that's why it's perfect for indoor and outdoor use.
No size limit, we'll make it as big as you need it