Free Shipping - Lowest Prices - Free Art Proofs
We will contact you in less than 60 min !!!
Safety Sponges for Anti-fatigue mats
Showing the single result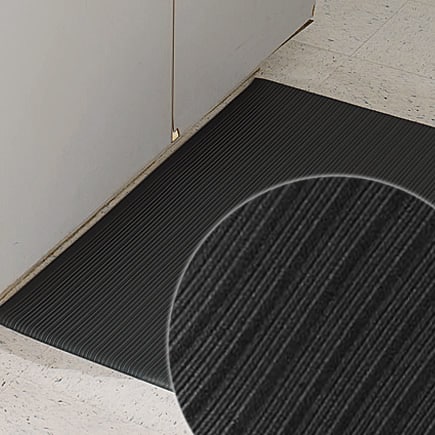 Safety Sponge
Dry/Wet Floor - Indoor
These safety mats help reduce the stress and discomfort during extended periods of standing. The vinyl anti-fatigue mats foam structure makes standing for a long time less uncomfortable, while the ribbed surface increases safety by helping to reduce dangerous slips and falls.
Ribbed surface increases safety.
Can easily be cut to any custom size.
3/8" vinyl foam structure.
Available in black color.
Call Today!  We have the most qualified people in the industry to speak about your safety sponges for anti-fatigue mats needs.