Free Shipping - Lowest Prices - Free Art Proofs
We will contact you in less than 60 min !!!
Rubber Scraper floor mats
Showing the single result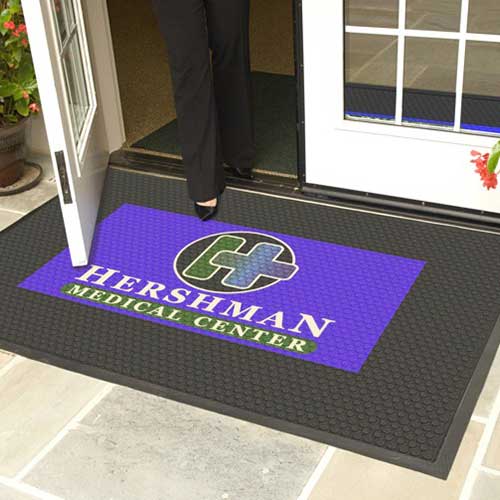 Rubber Scraper Logo Mats
Indoor/Outdoor
Premium Scraper Logo Mats are specially designed to handle the rough use and waste of high traffic and bad weather for a long time thanks to its strong rubber construction.
No limit for colors, you may even print a photograph on this mat.
Indoor and outdoor resistance, thanks to its total construction in nitrile rubber.
It scrapes dirt and mud out of your shoes thanks to its raised texture.
This is an ideal solution for promotional campaigns.