Free Shipping - Lowest Prices - Free Art Proofs
We will contact you in less than 60 min !!!
honeycomb kitchen mat supplier
Showing the single result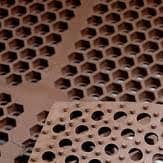 Quality Honeycomb Kitchen Mats
Wet and Dry
Our honeycomb plus has a unique hexagonal surface design along with raised bottom knobs, offering anti-fatigue properties for worker comfort in variety of light to medium applications. This type of kitchen mat has a 9/16″ thick rubber, its design adds strength and durability. The honeycomb plus promotes good drainage due to its open hole design, also offers an anti-slip surface that guarantees safety in the work place. Available in Brown and Red color.